GSA conferences foster collaboration, resource development, and the spread of technology and ideas.
Our peer-reviewed journals GENETICS and G3: Genes|Genomes|Genetics publish high-quality, original genetics research across the breadth of the field.
GSA professional development programs provide rich opportunities for scientists to gain skills and experience.
Apply for travel funding.
DeLill Nasser Awards provide graduate student and postdoc GSA members financial support to attend conferences or laboratory courses. Apply by November 14 to be considered.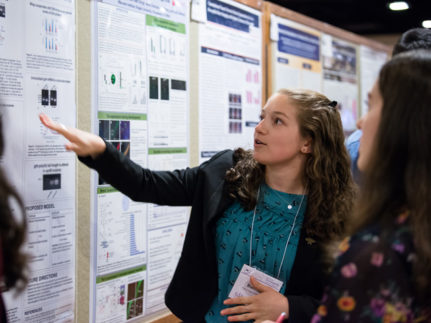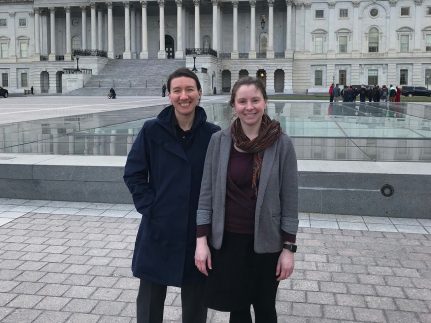 Join our Early Career Leaders.
Graduate students and postdocs: develop your skills, join a thriving network, and demonstrate your abilities by participating in the Early Career Leadership and Professional Development Program. Applications due November 30.
Read the latest.
Careers
Students, postdocs, academic faculty, and industry researchers will all find benefits at the new Industry Sessions at TAGC, to be held April 22–26 2020 in the Washington DC region. When industry scientists and academic labs collaborate, both society and science benefit. That's one of two big-picture messages Kailene Simon hopes will be conveyed through a […]
Read more »
Boundaries in the Drosophila bithorax complex (BX-C) enable the regulatory domains that drive parasegment-specific expression of the three Hox genes to function autonomously. The four regulatory domains (iab-5, iab-6, iab-7, and iab-8) that control the expression of the Abdominal-B (Abd-B) gene are located downstream of the transcription unit, and are delimited by the Mcp, Fab-6, Fab-7, and Fab-8 boundaries. These boundaries function to block cross talk between neighboring regulatory domains. In addition, three of the...
Read more »
One of the main pathogens affecting rainbow trout (Oncorhynchus mykiss) farming is the facultative intracellular bacteria Piscirickettsia salmonis. Current treatments, such as antibiotics and vaccines, have not had the expected effectiveness in field conditions. Genetic improvement by means of selection for resistance is proposed as a viable alternative for control. Genomic information can be used to identify the genomic regions associated with resistance and enhance the genetic evaluation methods to speed up the genetic improvement...
Read more »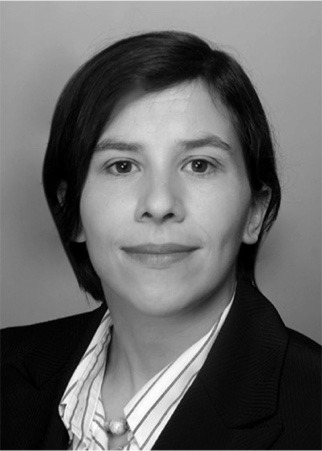 It was critical that GSA was so willing to put their faith in us. Many people didn't initially have a lot of confidence that a group of postdocs could organize a new event of this scale.

Learn more
Footer