Science Communication Workshop Series
Would you like to learn more about Science Communication and improve your scicomm skills?
Join us for workshops and panels that will allow you to expand your knowledge how to communicate science both inside and outside of the academic setting.
Follow #GSASciComm on Twitter
Organized and moderated by the GSA Science Communication and Outreach Subcommittee.
Upcoming workshops:
To be announced!
Past Workshops:
How to transition from academia to a science and medical writing career
July 5, 2022

This panel discussion is designed for early career researchers in academia who are considering transitioning to science or medical writing careers. Our panel will discuss what steps can be taken while in academia to prepare yourself for the job market in science and medical writing.
Panelists: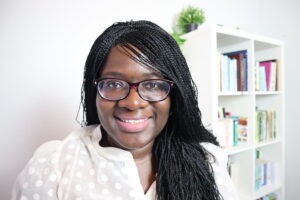 Gertrude Nonterah, Ph.D. is a medical writer. She graduated from Lewis Katz Temple University School of Medicine with a PhD in Microbiology and Immunology in 2015. After a short postdoctoral stint at the University of California San Diego (UCSD), Dr. Nonterah worked as an adjunct faculty member at Cuyamaca College. She is the host of The Bold PhD YouTube channel which helps PhD students and PhDs prepare for and navigate the career market outside academia.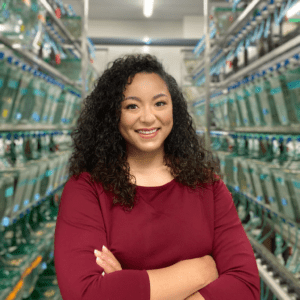 Maria Ali, Ph.D. is an Associate Medical Writer with Open Health Communications.
She received her PhD in Developmental Neurobiology in July 2021 in the lab of Dr. Sarah Kucenas, PhD at the University of Virginia. Following a brief Post Doc, Dr. Ali made the transition to Medical Writing in February of 2022.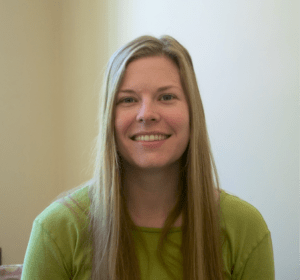 Kimberly (Berly) McCoy, Ph.D.  (she/her) is an assistant producer for NPR's daily science podcast, Short Wave. The podcast tells stories about science and scientists, in all the forms they take. McCoy started working with NPR as the program coordinator of the NPR Scicommers, a group founded by Joe Palca and Maddie Sofia to teach scientists and engineers how to better communicate and find community. After lending a fact-checking hand to the Short Wave team on and off, they graciously taught McCoy the production ropes, where she now produces regularly, with stories ranging from axolotls to physics. In another life, McCoy earned her PhD in biochemistry transforming viruses into nanoreactors. In her research career, she's dug through garbage to understand human recycling behavior, counted rattlesnake tongue flicks to gauge their diet preferences and caught endangered butterflies on mountain tops for population surveys. She lives just outside of Glacier National Park and enjoys rock climbing, ice fishing, and making food magically appear from dirt.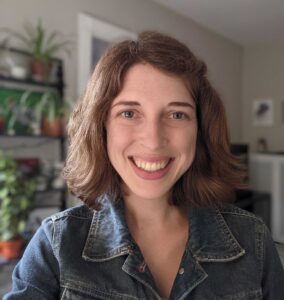 Ashley Waldron, Ph.D. is a Senior Scientist at Addgene, where she provides scientific support and educational content for the research community. She is a regular contributor to the Addgene Blog and spends much of her day communicating with life science researchers from around the world. Ashley received her Ph.D. in biology from the University of Vermont where she studied cell and molecular mechanisms at play in animal development and disease, while also working as a Writing Tutor at the university's Graduate Writing Center and as a Teaching Assistant in the Biology Department. Ashley continued her study of animal development as a postdoctoral researcher at Brown University before transitioning away from the bench. Prior to joining Addgene, she also worked as a Technical Writer at Ginkgo Bioworks.
Moderator and Co-Organizer: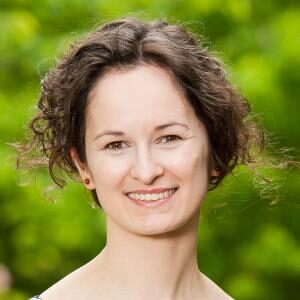 Anna Drangowska-Way, Ph.D. graduated from the University of Virginia, where she studied the metabolism and genetics of tiny roundworms called C. elegans. Currently, Anna is an Intern at the Office of Scientific Meetings & Conferences at FASEB (Federation of American Societies for Experimental Biology) and a Communication and Outreach Subcommittee member in the Genetics Society of America Early Career Leadership Program.  Recently she started working with ASAPbio as a Communications Assistant. During graduate school, Anna was a Teaching Assistant for a Communicating Science to Any Audience course. Anna served as the Chair of ComSciCon at UVA and co-organized the Forum for Interdisciplinary Dialogue: Academics and Social Media. You can connect with Anna through LinkedIn.
Co-Organizer: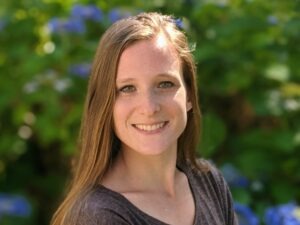 Riley St. Clair, Ph.D. (she/her) is a science communicator and educator. She is a professor of life sciences at Quest University, a liberal arts college and primarily undergraduate institution in British Columbia. Riley received her Ph.D. in neuroscience from the University of Vermont where she used cell culture techniques and zebrafish to study nervous system development. She continued her research in neurodevelopment as a postdoctoral fellow at the University of British Columbia, where she used the nematode C. elegans as a model system. As an educator and science communicator, Riley loves to find creative ways for students to interact with the scientific method and science concepts. She is especially interested in how games and play can increase student engagement and comprehension of biology and neuroscience topics. Riley is also passionate about science communication and is an advocate for making science accessible for everyone. She has volunteered with and led events that engage females in STEM fields and has co-founded local outreach programs, including the BRAIN Program. You can connect with Riley on social media or email.
Using Analogies to Explain Complex Concepts


April 5, 2022


Presenter: Marlit Hayslett
Do you ever struggle to explain a technical or complex concept from your work? Maybe an analogy could help! Analogies use familiar ideas to help explain new concepts. In this session, we will learn and apply a step-by-step process for developing analogies. Participants will be able to use this technique after the workshop in the context of their own research. This interactive session will be 90 minutes.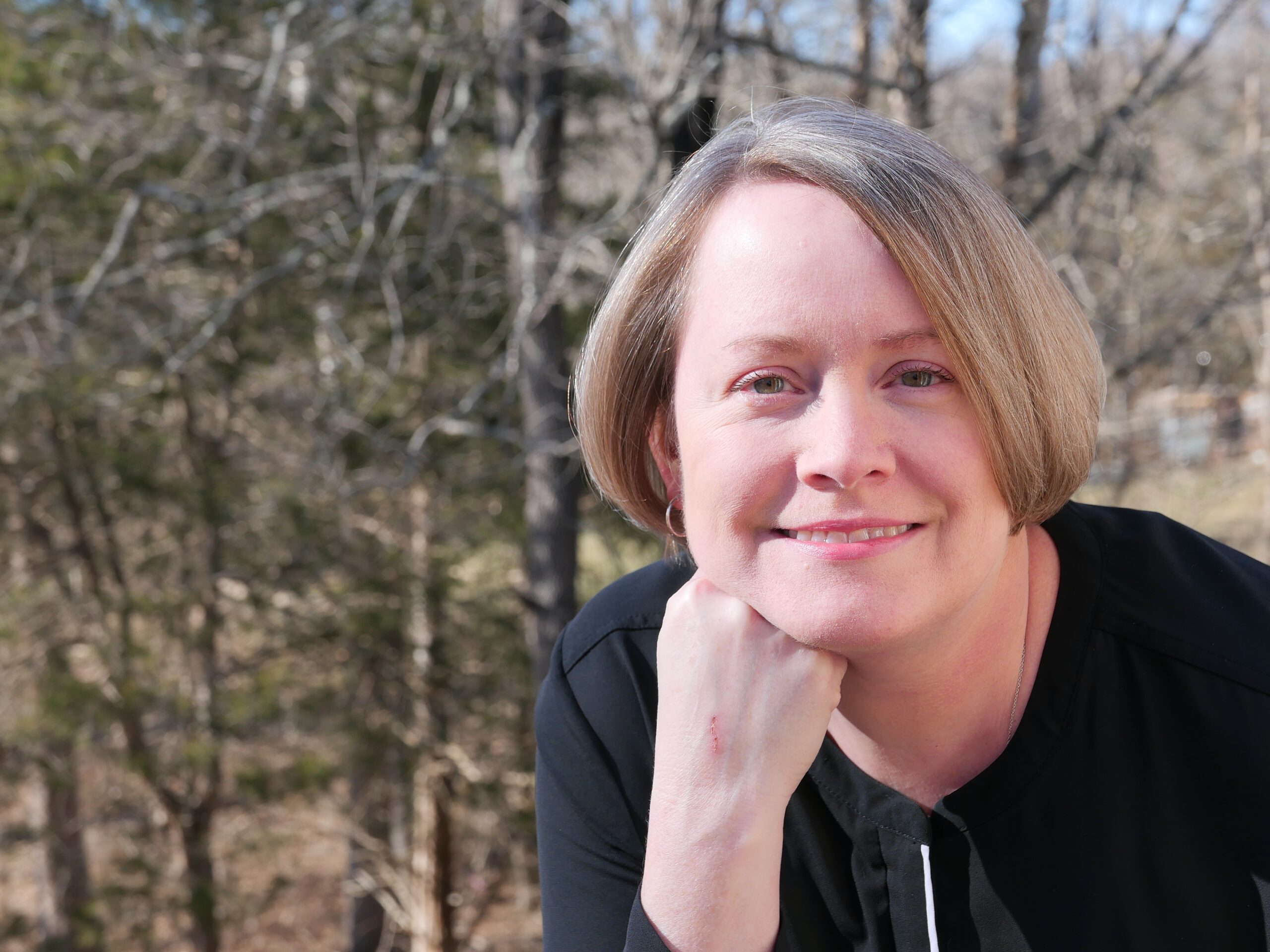 Marlit Hayslett, PhD of Hayslett Consulting, LLC, thrives on coaching clients how to share their professional passions with their audiences. She connects with you by listening and learning about your interests. Marlit builds on your strengths while also encouraging you to try new techniques. She has worked with scientists, researchers, and entrepreneurs from China, India, Poland, France, Italy, Kuwait, Costa Rica, the United States, to name a few. Earlier in her career, Marlit coached doctoral students at the University of Virginia and engineers at the Georgia Tech Research Institute. Geek alert: Her PhD from the University of Georgia compared how scientific information is communicated to policymakers to inform public policy on science-related issues in the European Union and the United States.
Careers in Science Communication panel


October 14, 2020
Would you like to learn how to turn your science communication hobby into a real career? Our panelists made that transition! Join us to listen to their stories and learn about the breadth of scicomm careers.
Footer