Early Career Leadership Program
Develop your skills, join a thriving network, and demonstrate your abilities by participating in the GSA's Early Career Leadership Program!
If you are interested in serving as an advisor for an ECLP subcommittee, please fill out this survey. 
GSA recognizes that early career scientists are the future of our research community. To help them shape that future, we have designed a program that provides student and postdoc members from around the world with rich opportunities to enact change and advance their careers.
In this online program, participants work in teams to propose, develop, and implement initiatives that address unmet needs for the early career scientist community. Participants complete the program with new skills, a network of peers and mentors, and concrete deliverables that demonstrate their abilities.
Early Career Scientist Committees
Each team of students and postdocs serves as a subcommittee with specific goals, working collaboratively while drawing on the expertise of experienced advisors.
Learn more about the goals, projects, and members of each subcommittee:
Community and Membership Engagement Committee
Career Development Subcommittee
Communication and Outreach Subcommittee
Resources developed by GSA Early Career Leaders
Questions about the program or application? Email Engagement at engagement@genetics-gsa.org
Support the Early Career Leadership Program
Want to empower early career scientists? Help us maintain this valuable program by donating today.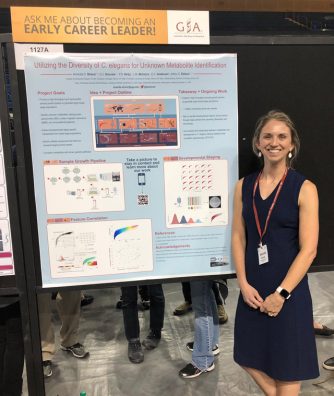 Learn more about career development at GSA
GENETICS Peer Review Training Program
Peer-reviewers are vital to science, yet early career scientists in our field rarely receive formal training in how to be a good reviewer. GSA and GENETICS are addressing this gap with a program that gives early career members real-world peer review experience. Participants will receive online training, feedback, and will become reviewers for manuscripts submitted to GENETICS.
Career Development Symposia
GSA offers funding for student and postdoc members to organize local symposia that provide career opportunities for early career scientists. Examples could include career skills symposia, networking events, and scientific symposia with substantial opportunities for student and postdoc presenters.
Footer