Career Development Workshop Series
Continue your professional development with #WorkshopWednesdays!
Join us every other month for virtual professional development workshops, designed to help early career scientists connect and plan their future careers. More workshops will be announced soon.
Organized and moderated by the Career Development Subcommittee.
Next Workshop
"How to pave your career path abroad: a guide for international scientists"
September 2 at 1:00 p.m. EDT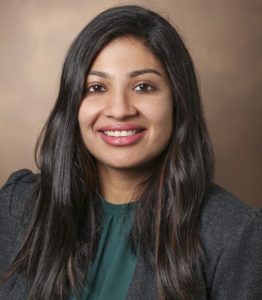 Panelist 1: Lakshmi Sundararajan, Genomic Scientist, Nashville Biosciences
Dr. Sundararajan is originally from India, where she earned her Bachelor's degree in Biotechnology from Anna University, Chennai. She moved to the U.S. in 2008 to pursue her Ph.D. at the University of Kansas. She conducted her research in Dr. Erik Lundquist's lab, where she studied the role of genes involved in the migration of the neuronal precursor cells QR and QL, the migration of their descendant cells and understanding the mechanism of neuronal growth cone inhibition. She then did a postdoctoral fellowship with Dr. David Miller at Vanderbilt University, where she studied the role of the actin cytoskeleton in the neuronal developmental process called "dendrite self-avoidance".  During her postdoctoral research, Dr. Sundararajan transitioned to a Genomic Scientist position at Nashville Biosciences.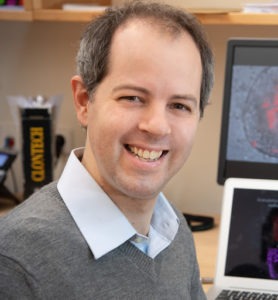 Panelist 2: Mark Cronan, PhD, Group Leader, Max Planck Institute for Infection Biology
Mark Cronan is a Group Leader at the Max Planck Institute for Infection Biology in Berlin, where he leads the In Vivo Cell Biology of Infection group. Dr. Cronan's research group is broadly interested in understanding how the complex environments in vivo shape host immune responses to infecting pathogens. Specifically, his work focuses on understanding tuberculosis pathogenesis, with an emphasis on the host signaling that drives the formation and organization of the granuloma, the defining pathology of tuberculosis. Prior to starting his lab in Germany, Dr. Cronan trained in the US, receiving his PhD at the University of North Carolina in the lab of Gary Johnson where he worked on understanding the role of MAP3K signaling in tumorigenesis. He then did a postdoctoral fellowship with David Tobin in the Department of Molecular Genetics and Microbiology at Duke University where he used the zebrafish-M. marinum model to characterize the macrophage transitions that underlie the mycobacterial granuloma.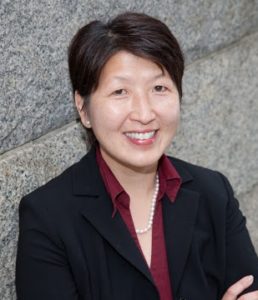 Panelist 3: Madeline Choi Cronin, Immigration Attorney, Iandoli Desai & Cronin, P.C.
Attorney Madeline Cronin has practiced U.S. immigration law for over 25 years concentrating mainly in business immigration assisting companies, academic institutions, and individuals with hiring, permanent residence and naturalization of foreign nationals.  Madeline has lectured on U.S. immigration law topics at Massachusetts Continuing Legal Education seminars, at educational institutions, and to professional associations. She is a member of the American Immigration Lawyers Association (AILA) and serves as a Volunteer Attorney and Board Member with the Rian Immigrant Center, formerly the Irish International Immigration Center (IIIC), as well as a Co-Chair of the Women's Bar Association, Small and Solo Practitioners Committee. 
Madeline's current bar admissions include the California Bar, the California Supreme Court, and the Federal District Court of California. She holds a Bachelor's in Business Management from the University of Massachusetts, Boston (1991) and a Juris Doctor from Southwestern University School of Law in Los Angeles, California (1994).
Outside of the office, Madeline enjoys spending time with her family as well as outdoor activities such as rowing and hiking.
How to register:
Click here to register for a workshop. Once you register, you will be emailed a link for the Zoom meeting.
Upcoming Workshop Dates (all at 1 p.m. EDT):
November 4, 2020 "Understanding primarily undergraduate institutions (PUIs) and the faculty positions therein"
January 6, 2021
March 3, 2021
May 5, 2021
Past Workshops
July 1, 2020: "Hope is not a plan: How to proactively manage your career"
Watch the recording here. 
Footer