Early Career Scientist Policy and Advocacy Subcommittee
The ECS Policy and Advocacy Subcommittee develops useful resources related to career training policy and works to connect members of the scientific community with elected officials and government agencies.
Learn more about the Early Career Leadership Program.
Advisors:
Lynn Marquis (Coalition for the Life Sciences) 
Goals:
Explore current policies and their implications for graduate and postdoctoral training, research funding, and the advancement of the scientific enterprise.

Communicate with Society members, government representatives, and other scientists.
Ongoing Projects:
Current Members: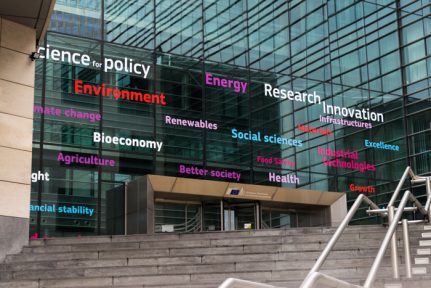 Featured Project
Policy Fellowship Database
The Policy Subcommittee developed and curates this unique database to increase the accessibility of policy careers to scientists. The database includes a wide range of training opportunities in science policy and allows users to filter by required education, location, compensation, application deadline, and other features, making it easier to find opportunities that fit the unique needs of each applicant.
As part of this effort, the committee also interviews program officers and former fellows about the application process and fellowship experience from a variety of programs, publishing this valuable information in the "Inside View" blog post series.
Join an ECS Committee
Are you an early career scientist member of GSA? Apply for an ECS Committee to help shape the future of the GSA community and make your voice—and the voices of others like you—heard.
Learn more about Early Career Leadership at GSA
Early Career Scientist Leadership Program
Students, postdocs, and other early career scientists (ECS) are the future of the GSA community. To strengthen their voice in the Society, GSA developed the Early Career Scientist leadership and professional development program. This program provides rich opportunities for early career scientists to develop skills, gain leadership experience, network, and produce concrete deliverables that demonstrate their abilities.
GENETICS Peer Review Training Program
Peer-reviewers are vital to science, yet early career scientists in our field rarely receive formal training in how to be a good reviewer. GSA and GENETICS are addressing this gap with a program that gives early career members real-world peer review experience. Participants will receive online training, advice from GENETICS editors, and will become reviewers for manuscripts submitted to the journal.
Read the latest on Policy Fellowships on Genes to Genomes.
Science & Publishing
Researchers identified dozens of quantitative trait loci controlling important traits in Cannabis sativa. In 2014, United States federal law changed to allow scientific research on Cannabis sativa in states with regulated hemp programs. This legal shift opened the...
Read more »
Science & Publishing
Yeast screens explore the therapeutic potential of chemical rescue. Anyone who's worked in a lab knows that sinking feeling of discovering that the temperature of an incubator, carefully set the night before, has crept up...
Read more »
Community Voices
It's no secret that the unique situation we are experiencing as the result of the SARS-CoV-2 (COVID-19) outbreak is deeply affecting the lives of millions around the world, both directly and indirectly. Scientists have had...
Read more »
Footer