Annual Appeal — Case for Support
We connect scientists.
GSA conferences are important hubs for our research communities. They foster collaboration, resource development, and the spread of technology and ideas. GSA has long helped students and postdocs attend our conferences by offering travel awards.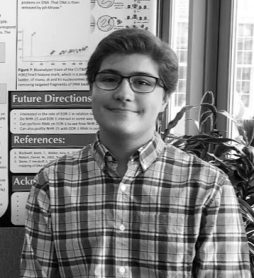 I was able to network with scientists from across the globe and share my research in an impactful way. I also was awarded an honorable mention on my poster and met three Nobel Prize winners, which would not have been possible without GSA's support.

Learn more about GSA Undergraduate Travel Awards
Roughly half the attendees at GSA conferences are students and postdocs. GSA conferences are known for providing many opportunities for these early career scientists to present their research in oral presentations. GSA meetings also provide an excellent platform for professional development and advocacy programs that can reach all members of our community, including the many who lack access to such resources through their institutions.
I am a huge fan of the GSA meetings. They are one of the few opportunities that graduate students and postdocs get to present their research.
Our conference professional development programs include workshops on peer review, job application documents, and publishing, as well as a New Faculty Forum and a program that allows students and postdocs to invite specific experts to attend their poster presentation. At TAGC 2020, we'll launch a new scientific writing workshop and industry career program.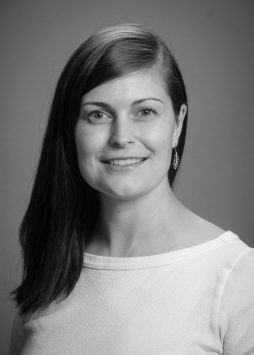 Through their ECS Weekly Newsletter, GSA sent students and postdocs information about their poster invite program. I really valued this opportunity to reach out to and meet fellow scientists working on similar research projects. This program gave me a simple and professional way to connect with new collaborators and mentors in person.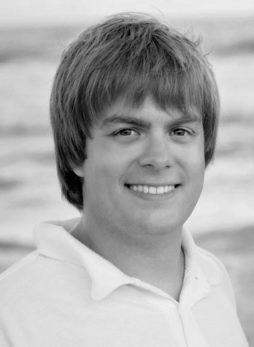 Without the DeLill Nasser award, I would not have been able to attend 60th Annual Drosophila Research Conference, where I presented the culmination of my graduate work and received valuable feedback. We even have a collaboration that is going to begin as a result of the conference. I also attended the Peer Review Workshop, the Publishing Q&A, and helped moderate the New Faculty Forum sessions. I learned an invaluable amount that will influence my scientific career for many years to come.
We're now working on making our conferences more accessible through childcare support, family-friendly policies, and equity and inclusion initiatives.
Travel awards, childcare support, and conference inclusion initiatives help more people participate in events that are critical to their careers. The greater the financial resources available, the more people we can reach.
We nurture leaders.
To help in this time of career uncertainty, GSA has created innovative new programs that empower students and postdoctoral researchers to take charge of their professional development. We equip them with the resources they need to become leaders in any sector.
Some of our early career programs include: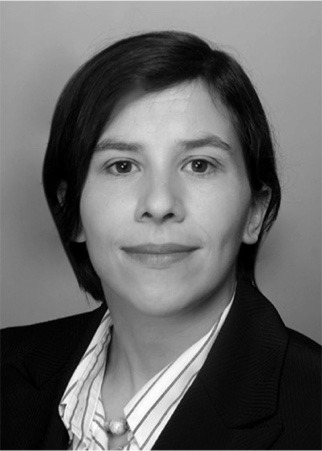 It was critical that GSA was so willing to put their faith in us. Many people didn't initially have a lot of confidence that a group of postdocs could organize a new event of this scale.

Learn more
Right now, we can't fully meet the increasing demand for these programs. With greater resources, we could expand them to benefit many more scientists!
We share knowledge.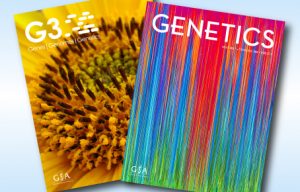 The GSA journals are governed by academic editorial boards who set community standards and expectations, from data availability to statistical reporting, that have impacts far beyond each individual article. The Society collaborates with the community to create valued resources. For example, GSA has invested considerably in the comprehensive reviews of YeastBook, FlyBook, and WormBook. GSA journals also partner with model organism databases like SGD, FlyBase, and WormBase to incorporate database object links within journal articles. And because we're agile and community- driven, we've long been at the forefront of publishing innovations. For example, GSA was the first scientific society to partner with preprint server bioRxiv and GSA was an early adopter of open data policies nearly a decade ago.
Such innovations are critical because scientific publishing is in transition to open access. The GSA journals are committed to fostering open science and experimenting with new publication models to benefit our field and the public. We are also implementing open peer review to enhance transparency of the review process.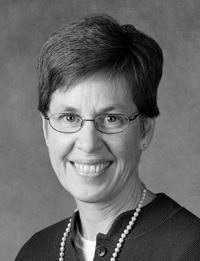 Publishing in GENETICS has helped make my career, thanks to thoughtful scientific reviews and the efforts of the editors. Serving as an Associate Editor today, I work hard to extend this culture of fair and constructive peer review to my authors, which is so important for the advancement of science.
Most of GSA's revenue comes from institutional subscriptions to GENETICS. To transition to full open access or other revenue models will take time and experimentation. Your support allows GENETICS and G3 to experiment while maintaining and improving their valuable services to the community.
But we must do more.
To represent our members effectively, the Society must adapt to a changing world and builds on its strengths. But we can't get there without your help. The 2019 Annual Appeal aims to secure enough funding to extend work towards the following goals.
Empower more early and mid-career scientists
We have experience delivering professional development programs via our conferences and virtual programs. If we can secure additional funding, we can:
Expand the Early Career Scientist Leadership and Professional Development Program.
Launch the GSA Grant Writing Program, a remote training program for early and mid-career scientists to learn about grant writing and grantsmanship.
Launch the Industry Mentoring Connections Program, a mentoring program that connects early career scientists with industry professionals to learn about industry careers and how to prepare for them.
Address the professional development needs of mid-career scientists, which our members have identified as potentially unmet. These researchers can fall into a "funding gap" between programs targeting early career scientists and those that tend to reward established investigators.
Give members the tools they need to advocate for science
In our recent community survey, scientists told us they need help advocating for the value of their work. They worry about the societal harms of ignoring expert voices and inconsistently funding research. For our efforts to be effective, we need funds to use in program and content development to:
Support members in communicating the impact of their work to the public and policymakers
Develop toolkits, narratives, and case studies for members to use in their discussions with the public and policymakers
Transition to open science publishing
As GSA prepares to transition GENETICS to a fully open science publishing model, we face substantial challenges. We need a financial buffer for existing GSA initiatives during this time of change and exploration, which will sustain our efforts to help early career scientists, advocate for science, and improve access to conferences for those who can't afford to attend. This transition requires new resources as we:
Experiment with new models of scientific publishing that decrease dependence on revenue from institutional subscriptions
Provide open peer review
Join GSA's 2019 Annual Appeal
It is vital to the future of our organization and the advancement of genetics that GSA is able to explore new areas of opportunity and continue the success of its established programs. To ensure these programs can be sustained, and to give us the ability to expand the slate of initiatives, we are asking all our community members to consider making a gift.
As you consider your personal commitment to this effort, reflect on what this field represents to you, as well as the impact that GSA has had on your career and those of countless others. From trainees to Nobel Prize winners, your support will help us build the future!
Footer