International Seminar Series
The Brazilian Genetics Society (SBG), Genetics Society of America (GSA), Latin American Association of Genetics (ALAG), and International Genetics Federation (IGF) are collaborating to host a series of international seminars (in English, via Zoom) highlighting scientists in North, Central, and South America. These one-hour virtual events will showcase the high-quality research being conducted across this region, cover diverse areas in genetics, and foster interactions between research groups. The seminars will be held six times a year and feature speakers from various countries in North, Central, and South America. Each seminar will have dedicated time for audience Q&A with the speaker.
The seminars are free, but registration is required. 
Upcoming seminars: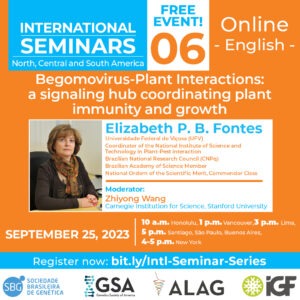 Elizabeth P. B. Fontes: Begomovirus-Plant Interactions: a signaling hub coordinating plant immunity and growth
September 25, 2023 from 4:00 PM – 5:00 PM Eastern
Speaker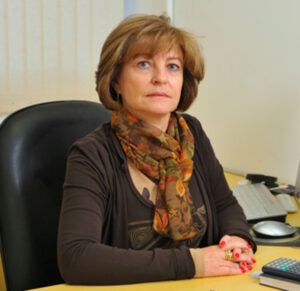 Elizabeth P. B. Fontes is a Full Professor from Universidade Federal de Viçosa (UFV), coordinator of the National Institute of Science and Technology in Plant-Pest interaction, a researcher senior fellow level 1A from the Brazilian National Research Council (CNPq), member of the Brazilian Academy of Science and the National Ordem of the Scientific Merit, Commendor Class. She received her BS degree and MS degree from UFV, and her Ph.D. degree from North Carolina State University, NCSU, United States, in Plant Molecular Biology. She was a pos-doctor fellow in 1991 and a scientific consultant in 1992 from the Department of Biochemistry, NCSU, USA and she had been on sabbatical leave twice in the Salk Institute for Biological Studies, California, USA in 2003-2004 and 2011-2013. She was head of the Department of Biochemistry and Molecular Biology/UFV in 2004-2006, Coordinator of the Agrochemistry Graduate Program/UFV in 1994-1996, Coordinator of the Biochemistry Graduate Program/UFV in 2009-2011, Scientific Director of Arthur Beranrdes Foundation in 2006-2011, a member of the Genetic Committee from CNPq in 2007-2010 and 2014-2017, and a member of the Agricultural Committee from Fapemig, 2018-2020. The major interest of her lab is in plant defense signaling pathways against biotic and abiotic stresses, specifically in plant response to geminivirus infection, water deficit, and endoplasmic reticulum stress. She has focused primarily on the plant immune system and on the complex molecular network of adaptive responses in plants that integrates the ER-unfolded protein response with the osmotic and cell death signals. More recently, she has been engaged in deciphering the cross-talk between the receptor-like kinase NIK-mediated antiviral defense and developmental signaling in plants. Currently, she serves as a monitoring editor of Plant Physiology, an associate editor of Frontiers in Plant Science and she has also served as an assigned associate editor for PLoS Pathogen.
Moderator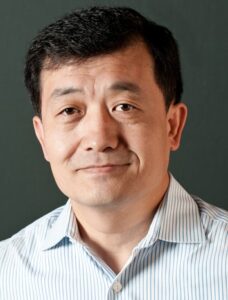 Dr. Wang is a senior staff scientist of the Department of Plant Biology, Carnegie Institution for Science, where he served as the acting director for the past five years. He is also a professor by courtesy of the Department of Biology, Stanford University. He is an associate editor of Molecular Cellular Proteomics and an editorial board member of Molecular Plant. He is a Fellow of the American Association for the Advancement of Science (AAAS) and recipient of the Humboldt Research Prize.
Dr. Wang obtained his Ph.D. in 1998 from UCLA, where he identified the plant circadian clock gene CCA1. He did his postdoctoral research at the Salk Institute, where he studied the brassinosteroid signaling mechanism. Since joining Carnegie in 2001, his research has elucidated the molecular pathway of brassinosteroid signaling from the BRI1 receptor kinase to the BZR1 transcription factor, brassinosteroid-responsive gene expression, and developmental programs. He has contributed to the integrative view of plant growth and acclimation by elucidating molecular mechanisms that integrate multiple hormonal pathways, light signaling pathways, sugar-sensing pathways, immunity pathways, and the circadian clock. His lab uses combinations of genomic and proteomic approaches to understand how cellular signals are transduced and integrated through posttranslational modifications (e.g. protein phosphorylation and O-glycosylation) and protein-protein interactions. His studies are elucidating the molecular mechanisms underlying plant growth regulation and environmental responses.
Previous Seminars
Brenda Andrews: Mapping Genetic Networks using Yeast Functional Genomics
August 14, 2023
If you would like to view this seminar, send a request to engagement@genetics-gsa.org.
Adalberto Luis Val: Fish of the Amazon and climate change
May 22 2023
Kym Boycott: A Diagnosis for All Rare Genetic Diseases:  The Horizon and Next Frontiers
March 7, 2023
---
Alberto R. Kornblihtt: Chromatin control of alternative splicing: towards a combined treatment of Spinal Muscular Atrophy
December 5, 2022
---
Hopi Hoekstra: The genetic basis of evolutionary change: how (wild) mice adapt to novel habitats
November 7, 2022
Footer