Thank you! Just one more step until you're subscribed.
To complete the process of subscribing, please check your email for a message sent from society@genetics-gsa.org. Click the activation link, and you'll start receiving GSA's newsletter from the very next issue!
Career opportunities every week.
Looking for jobs, fellowships, courses, workshops, and other career resources? Every Friday, student and postdoc GSA members receive the Early Career Scientist (ECS) Weekly newsletter. It's packed with opportunities, links, and advice!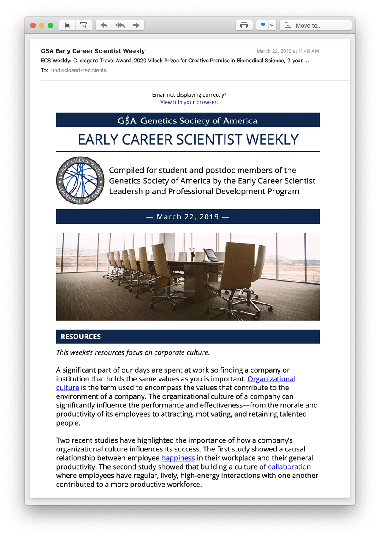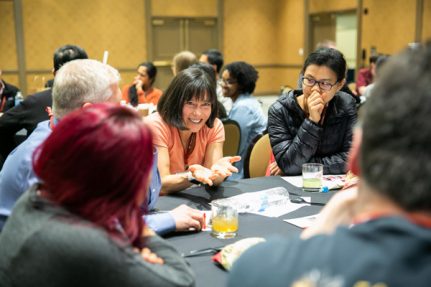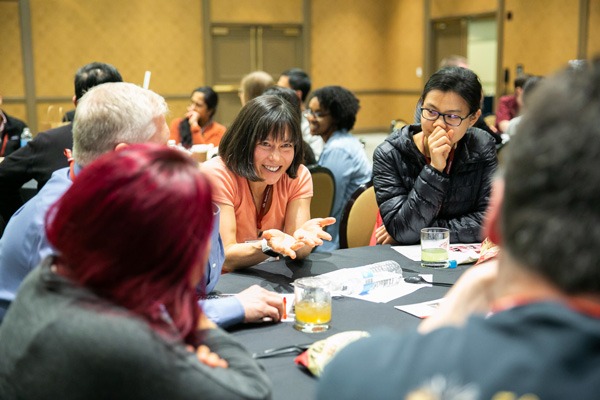 Will you be at TAGC?
Join us April 22–26 in the Metro Washington, DC region for The Allied Genetics Conference.
At this unique conference, topic-driven and community-specific sessions alternate to foster collaboration, encourage synergies, and inspire fresh thinking. TAGC is designed to help you make connections that matter, whether it's with collaborators, employers, industry contacts, funders, or friends.
Footer